Logistics management in the most varied value chains optimizes the circulation of products and materials and ensures the link between the physical flow and the flow of information.

In the healthcare industry it is no different. Logistics management, hospital or pharmaceutical, manages the flow of medical devices, medicines, other health products, patient data, and controls the flow of information related to these same physical flows, ensuring quality and safety from the producer to the patient.

Different actors in the healthcare value chain are involved in all or some of the following logistics processes:
Industry
Logistics - Warehousing, Logistics Operators
Health Care Units, Retail (Pharmacies)
What are the symbols used?
As in a Retail and Consumer Goods value chain, the Health value chain, in addition to being much more complex, faces quite significant challenges. It has its own processes and each of these can be carried out by different organizations or just by a single entity.

From the producer to the patient, identification, capture and sharing is done through several key identifiers, which allow visibility throughout the entire value chain.

Since we are facing an industry with high standards in terms of traceability, the recommended bar codes must contain more information in addition to the product identification, such as the expiration date.

Thus, the symbologies that allow all this information to be transported are the GS1 Datamatrix and the GS1 128, as they allow the use of AI's (application identifiers).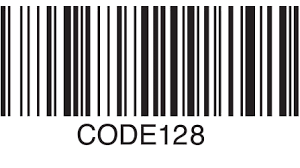 GS1 128 vs GS1 Datamatrix

The results of implementing these identifiers include: (1) improvements in stock management, avoiding obsolete stocks and reducing costs, (2) the timely and accurate recall of non-conforming products, (3) assisting the allocation of costs automatically; or (4) facilitate reports to regulators; it always, and above all, guarantees the patient's five rights: (1) the right medication, (2) the right dose, (3) the right route, (4) the right time and (5) the right patient.

Benefits of traceability in health?
The use of GS1 Standards, along the Health Value Chain, allows the various agents in the sector to ensure traceability and contribute to achieving benefits such as:
Patient safety
Traceability
Efficiency & Productivity